Shark Skeleton Virtual "Try On" UI
This project was developed for a tablet set up in a trade show booth for BAZEL trade show Switzerland.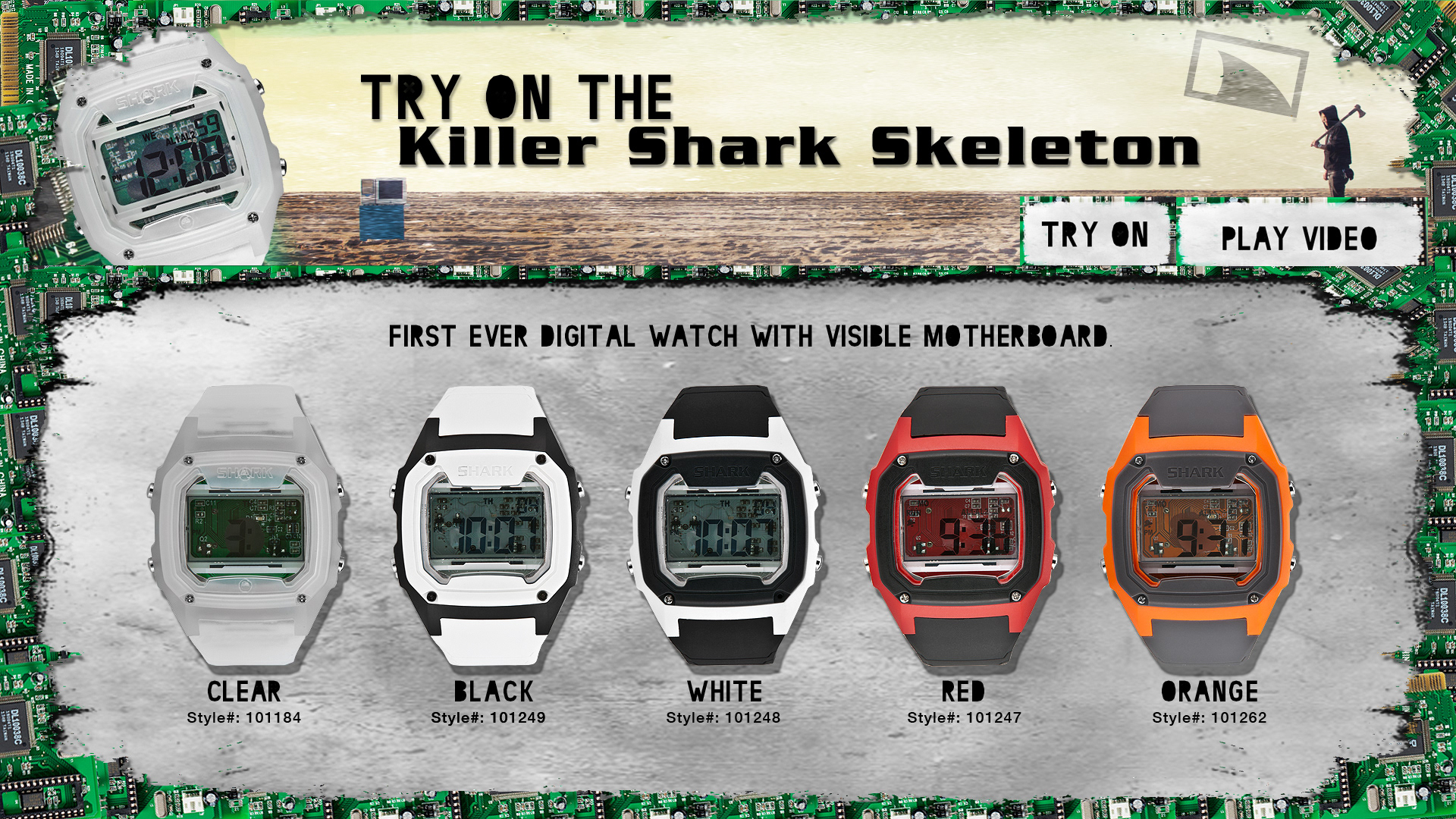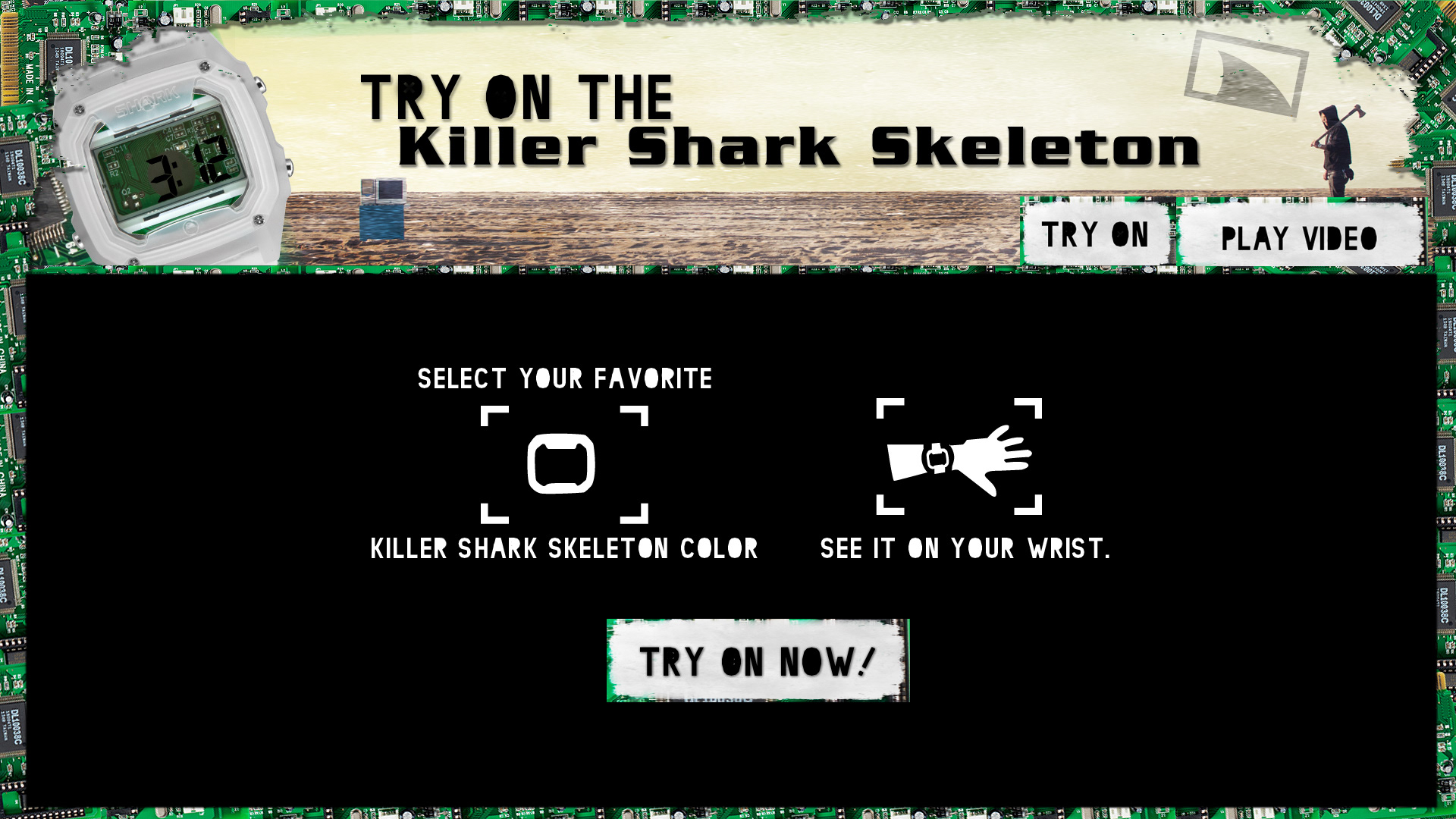 This is the user interface for the launch of the Shark Skeleton. The worlds fisrt digital watch with a visible mother baord. With this aplication you can put your wrist under the device snap a photo and choose a watch to see it on your wrist.